Postnova Centrifugal Field-Flow Fractionation CF2000 system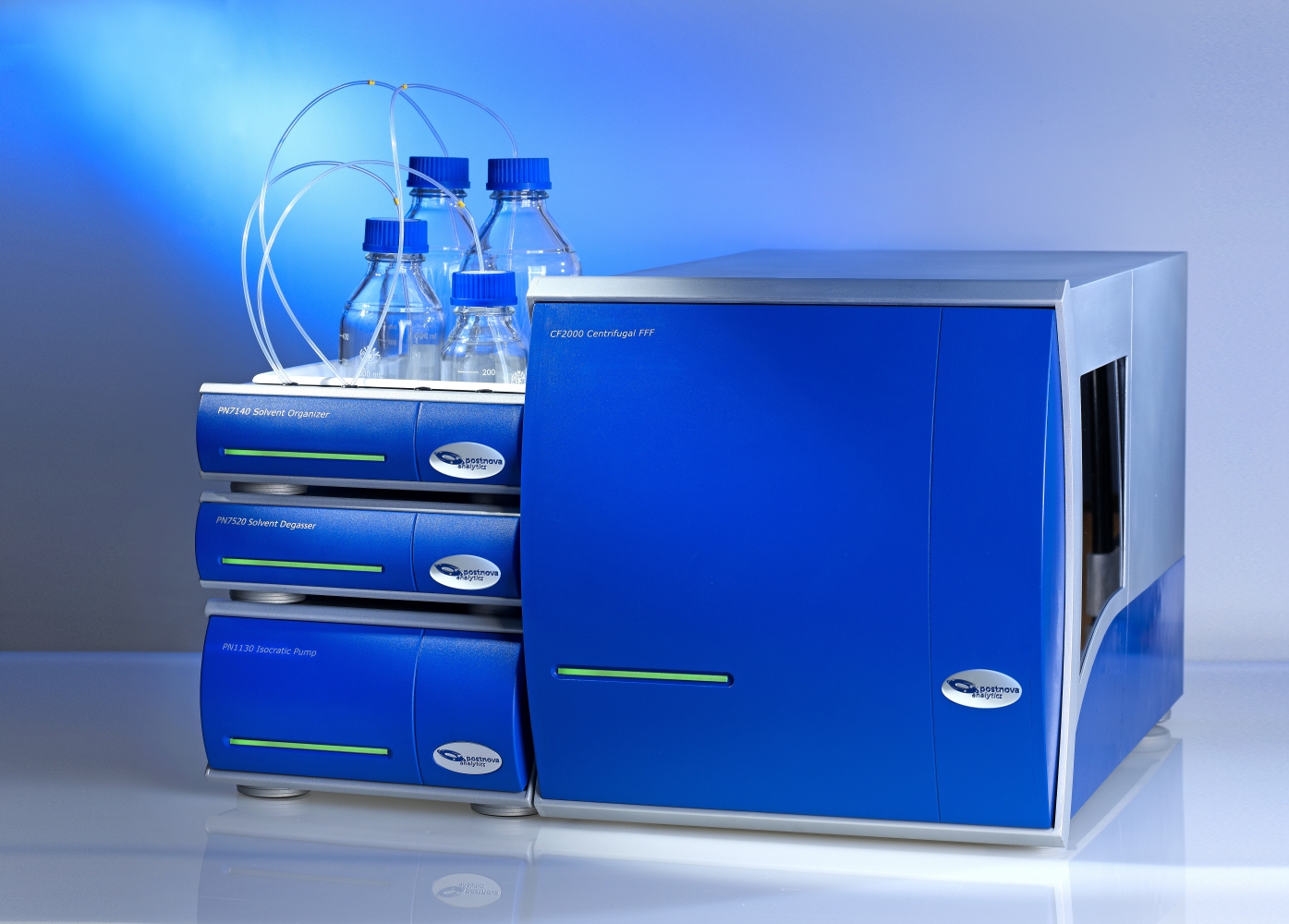 High resolution nanoparticles separator
The Postnova CF2000 Centrifugal FFF system features a new channel design and shows an overall improved performance compared with the former CF1000 series. The dimensions of the system have been reduced as well as the weight of the system. Power consumption has been minimized by using smaller motors and the rotating speed has been simultaneously greatly improved up to 4.900 rpm. As a result of this, despite having a smaller rotor, the CF2000 can generate a much higher g-force than the older series and has a broader separation size range. Due to the higher performance the lower size limit of the machine is now shifted to about 7 nm. The upper size limit is located in the micrometer range, depending on actual sample characteristics. Altogether this makes the CF2000 system the ideal choice for any nanoparticle research and QC tasks. The system can separate and distinguish relative size differences of 5% only and can be used to monitor absolute size differences down to 1 nm.
The system can be coupled with different standard detectors such as Light Scattering (MALS and DLS), UV, etc.
The unique fractionation principle not only allows high resolution particles separation and characterization but also collection of narrow size fractions for further investigation with other complementary analytical technologies, such as microscopy, X-ray and light scattering.